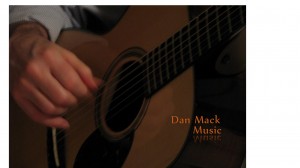 AUDIO – Dan's original compositions
Flight of the Windmills – Solo Guitar, 2010
Derivative Rag Medley – Solo Guitar, 2014
Rachel's Walk – Solo Guitar, 2010
String Theory – Solo Guitar, 2014
Tell it to the Judge – Dan Mack Band with Charlie Bleak, 2012 
Lonely One – Windfall, 1977
VIDEO – recorded live with Sassy Mack
Forever Has Come to an End   by Julie Miller
My Baby's Gone   by Hazel Houser
For booking and information: info@danmackmusic.com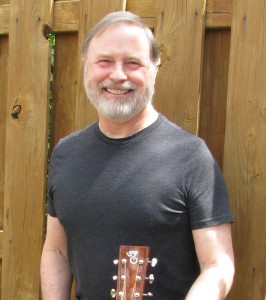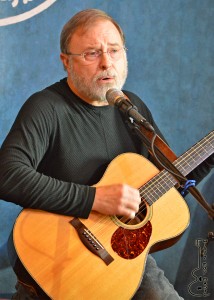 Dan Mack is an accomplished musician, songwriter and composer. His original music catalog includes songs in a wide variety of genres, from pop tunes, country ballads, folk songs and blues to good old rock 'n' roll. Many of Dan's songs are a blend of styles, lending them that unique flavor known as Americana.
A graduate of Shenandoah Conservatory of Music, Dan also composes and arranges music for solo finger-style guitar. He is a skilled performer on acoustic, electric and classical guitar, and he has been known to pick up a mandolin from time to time.
Dan frequently performs with talented vocalist/guitarist Mike Schirf. Described as "acoustic-electric… eclectic," Dan & Mike blend seamless vocal harmonies and intricate guitar work to rejuvenate favorite songs and craft a sound that is both unique and familiar.
Dan also performs as a solo singer/songwriter, playing his original songs and guitar compositions. He frequently accompanies Americana vocalist Sassy Mack on guitar and vocal harmonies, and he plays guitar and mandolin for an ensemble that performs regularly at a local synagogue.
In addition to his work as a performer, Dan is a skilled and compassionate teacher who brings the joy of music to students of all ages and backgrounds.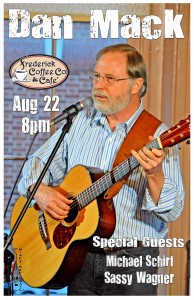 For booking and information: info@danmackmusic.com